New Green Oak Sleepers
We carry a large stock of green oak sleepers and planks.
100mm x 200mm x 2m @ £38 ea and 50mm x 200mm x 2m @ £23 ea
(half lengths also available)
Oak can be milled or cut to size if required, please contact us for a quote.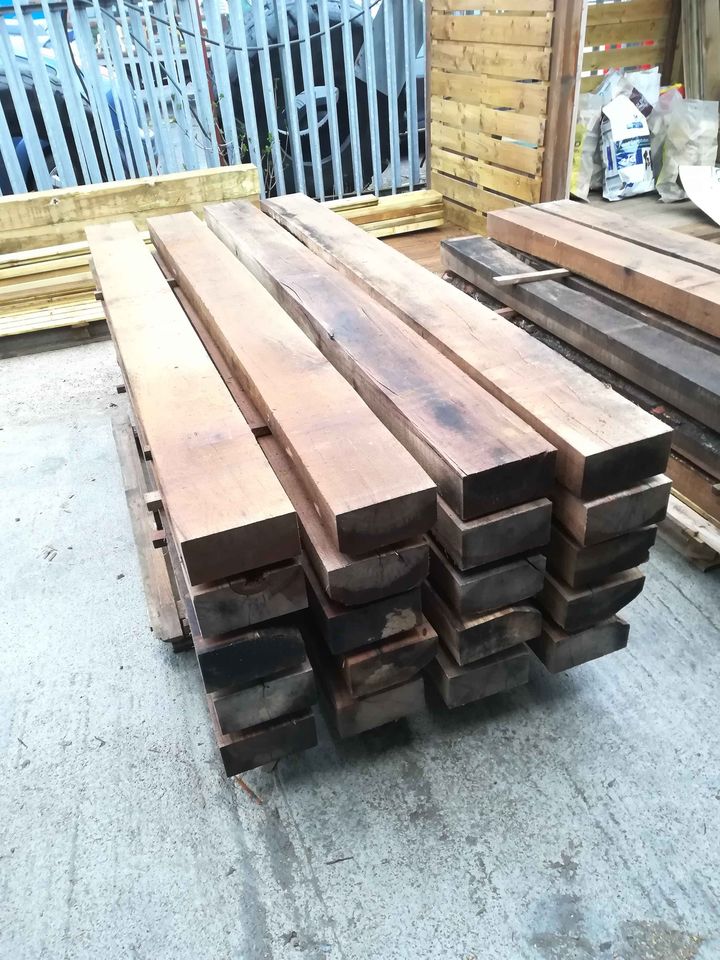 Sleepers available in two thicknesses. 100mm and 50mm.
Milling to 100mm x 100mm Posts also available for £23.
(Posts sold in pairs)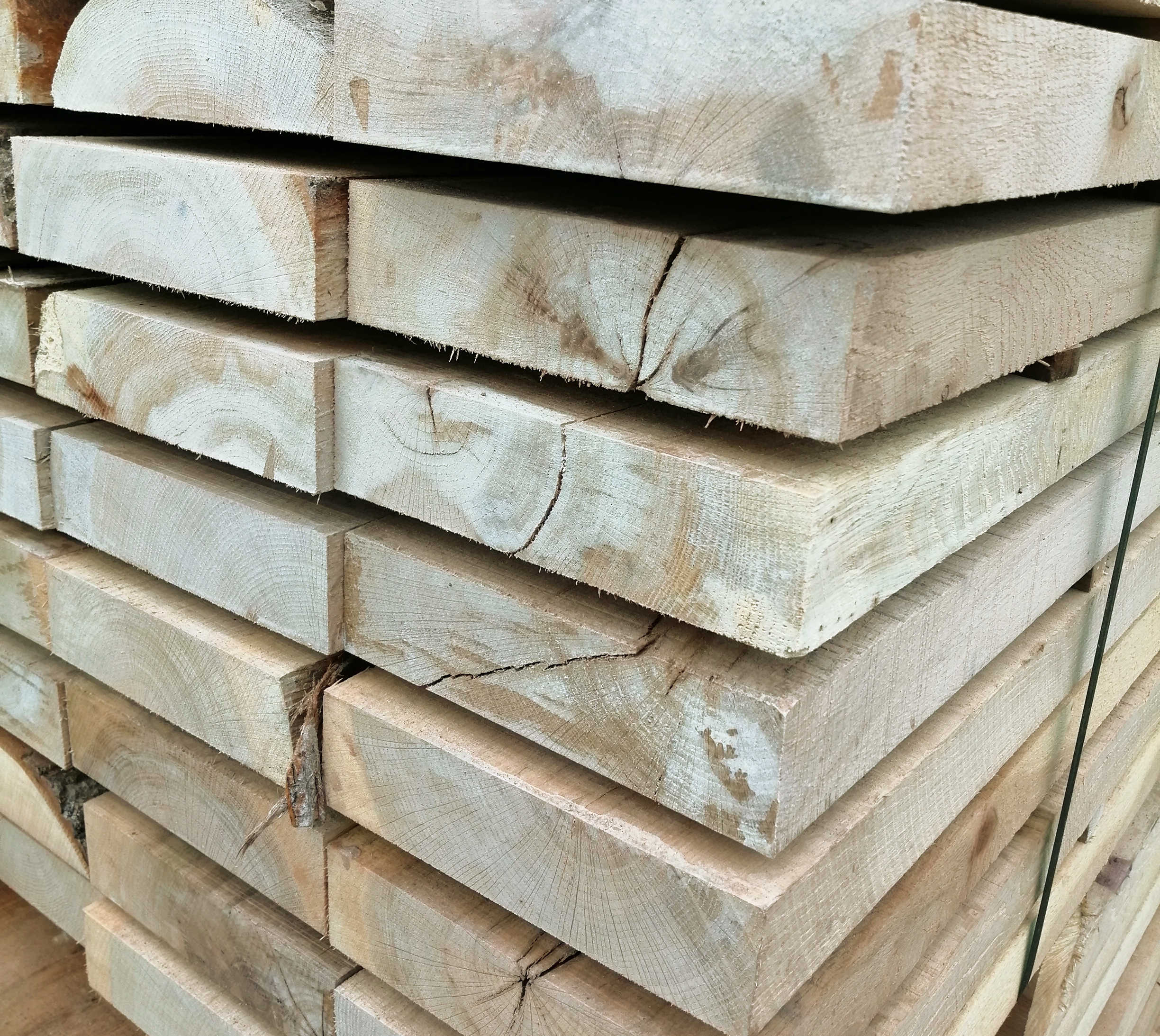 Natural shakes, knots, splits enhance the rustic feel.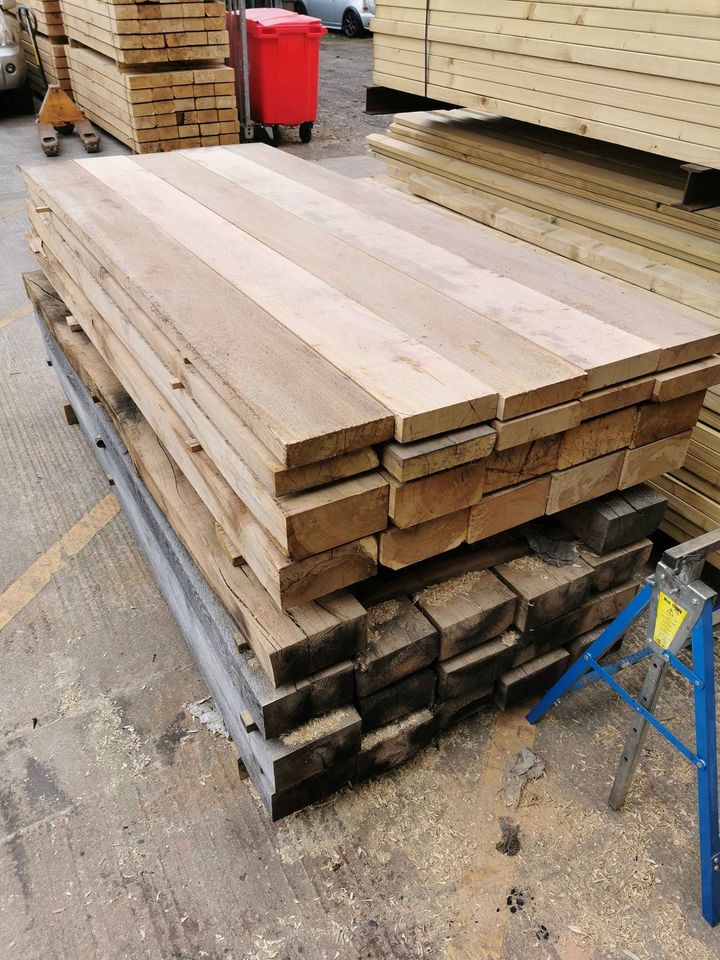 Also available as 25mm thick planks.
If you are interested in an even more rustic feel, we also stock live edge Oak. Click below for more information.