*New Stock*
Beautiful Live Edge Elm Slabs
This stunning wood is fresh cut from local sources.
Each piece has a unique character with stunning grains and textures that would be ideal for any project.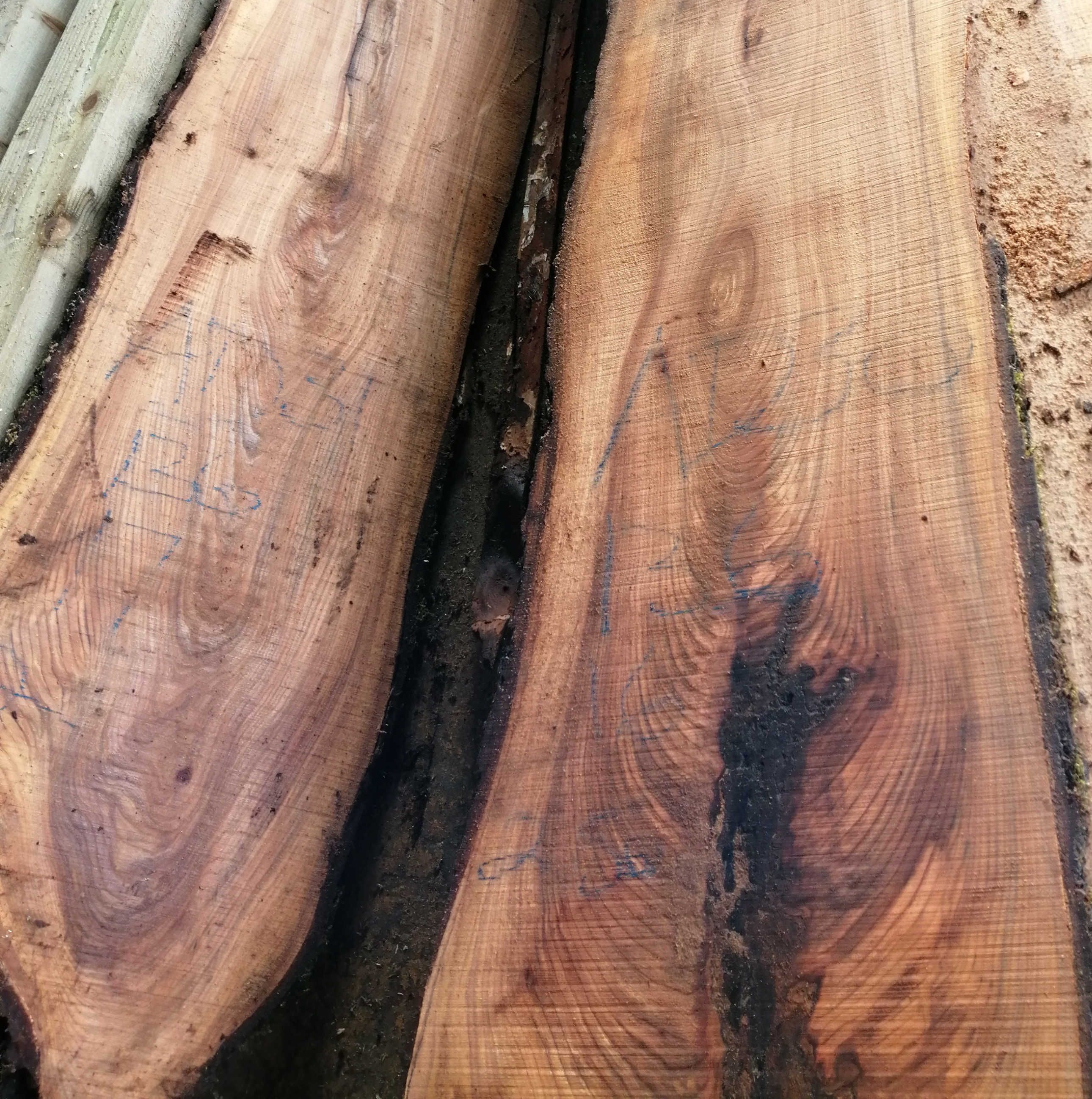 Unique shape
Each slab has it's own unique shape.
Being between 250mm and 500mm at their widest and cut from one tree their grain meanders across the length and width to give stunning shape and form.
They have to be seen to appreciate their true worth.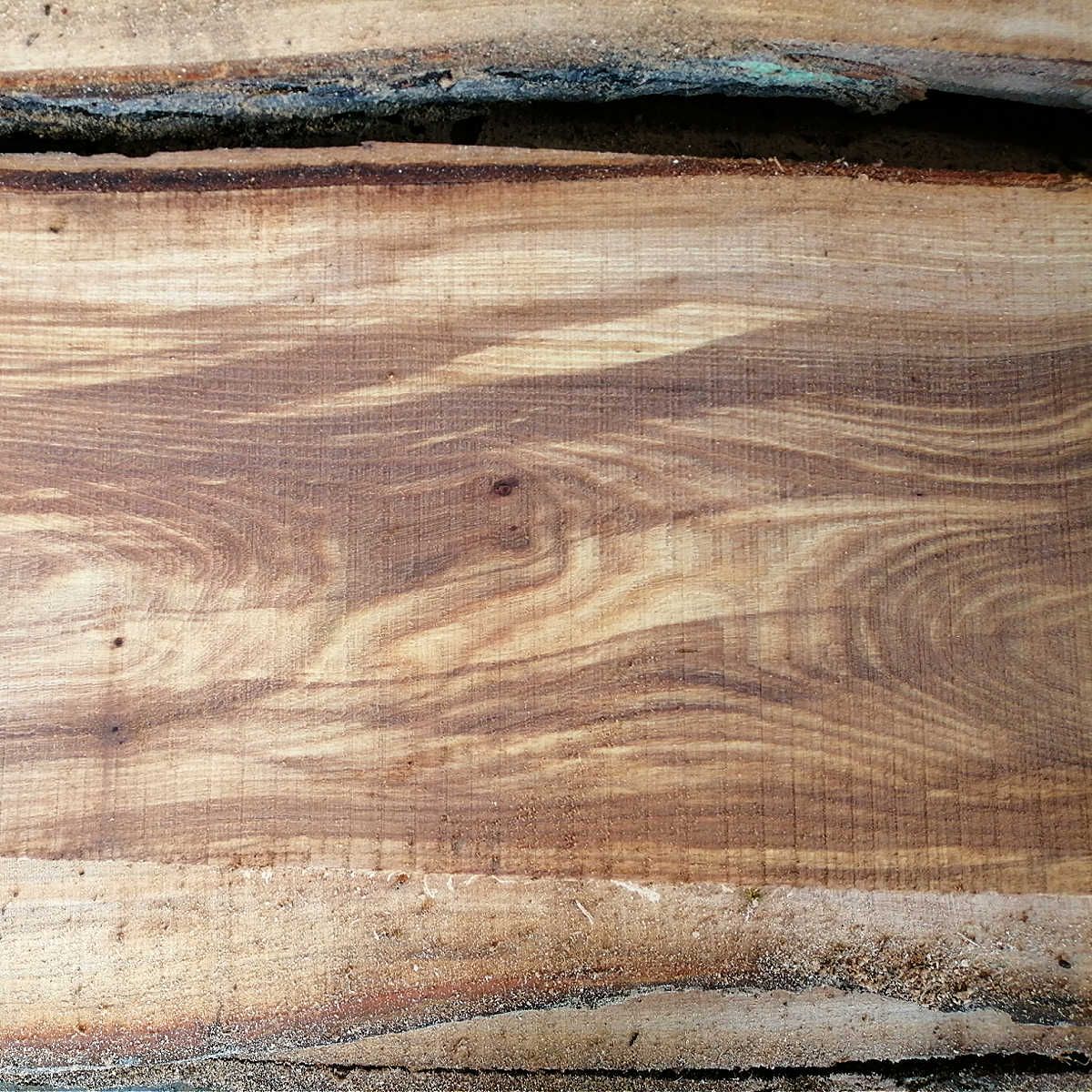 LIVE EDGE ELM SLABS
These beautiful slabs would be a talking point in any location.
Your own imagination is the only limit with these incredible pieces. Use in hobby projects, as architectural features in a room or as work stations, desktops, bar tops.....
Prices vary between
£70 for 1.3m length
£150 for 2.5m lengths to
£250 for 3.5m lengths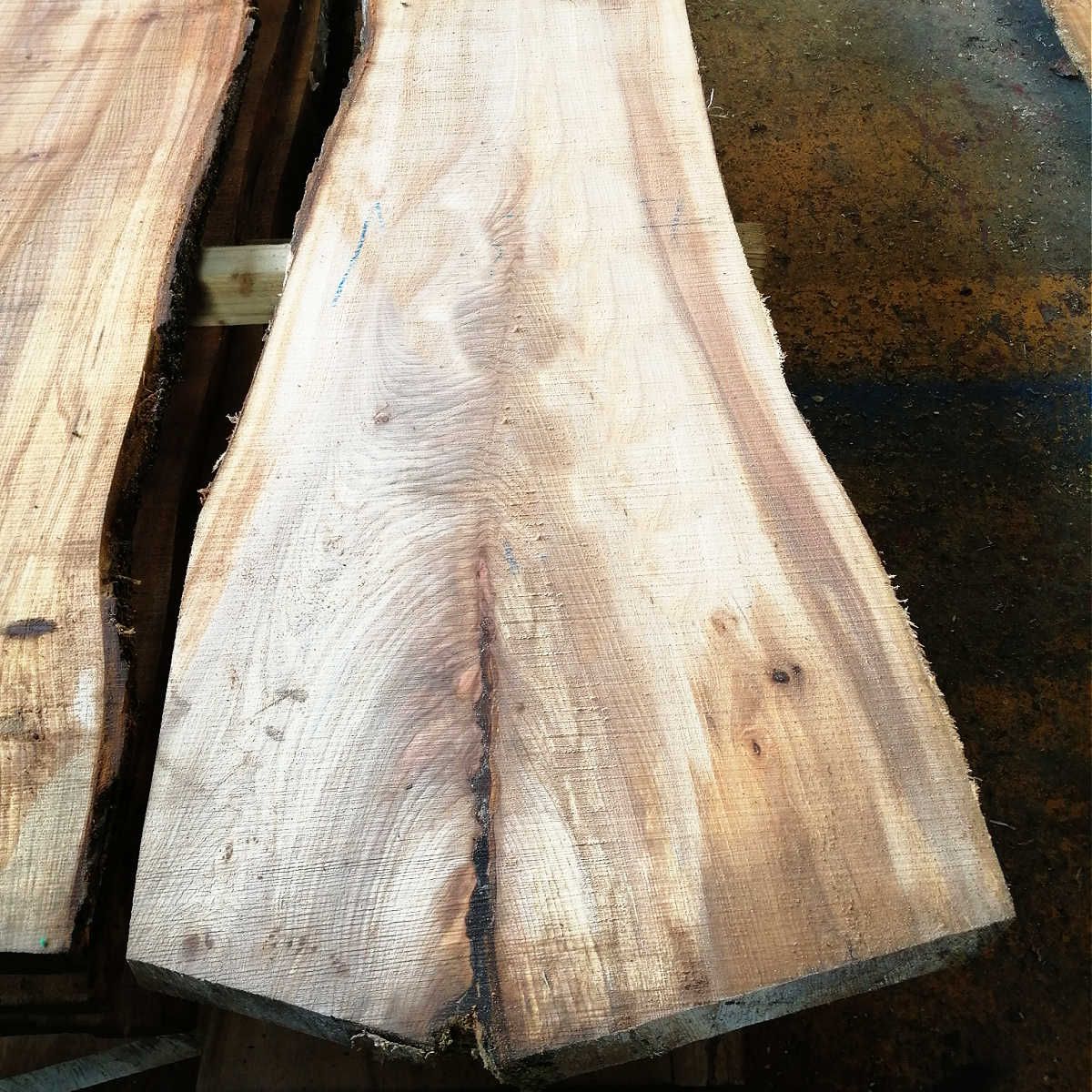 Waney Edge
Each piece has a waney/live edge that adds to the character.
They are between approx 1.3m long and approx 3.5m .
Varying thickness but most are 50mm thick.
Lots of pieces to choose from.